9
Eye catching professional effects on one panel
We are constantly adding effects which will be free to download as they become available.
Combined they offer a wide array of effects that will get your images noticed.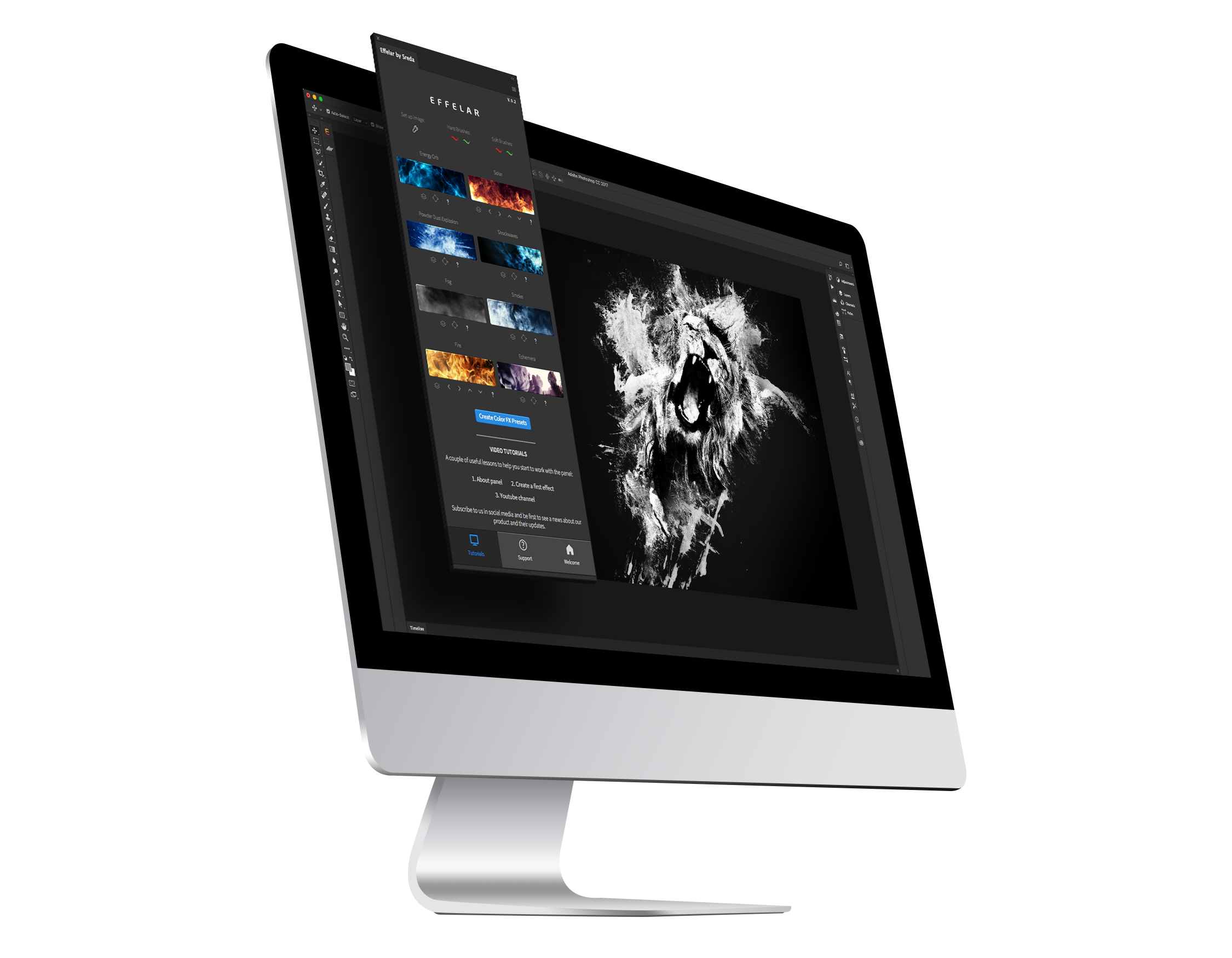 Your subject becomes electrified.
The power of the sun at your disposal.
Dispersion of the image elements.
Fluidity, silky, flowing…
Atmospheric and alluring.
Your image becomes an energized painting.
Creation Begins Now
You don't need to worry about any errors, you also don't need to install actions
or any third-party software.

AUTO SETUP
You don't need to check your document settings before use Effelar. With one click, your photo is ready to come alive.

AUTOMATE
 The plugin automatically adds and names the layers for you. Simple.

DIRECTIONS
With the ability to choose where the effect takes place, you're in control.

HELP
Forgot how to draw a mask for a particular effect? Don't worry, you can always learn how to do it by clicking on the help button.
Compatibility Effelar with Adobe Photoshop

Adobe Photoshop CC 2015
Adobe Photoshop CC 2015.5
Adobe Photoshop CC 2017
Adobe Photoshop CC 2018

No matter when and for how much you bought the extension, all future updates are free of charge.

With over 20 combined effects to get you started, we will be adding effects with updates to keep you at the forefront of imagination driven creativity.

We designed our tutorials to be easy to follow, so you'll be up and running in no time.

20+ READY TO USE COLOR FX
Use color to provoke emotion and fine tune your image to fit your individual style.

Works on both operation system: Apple and Windows

Any questions? Feel free to contact us.