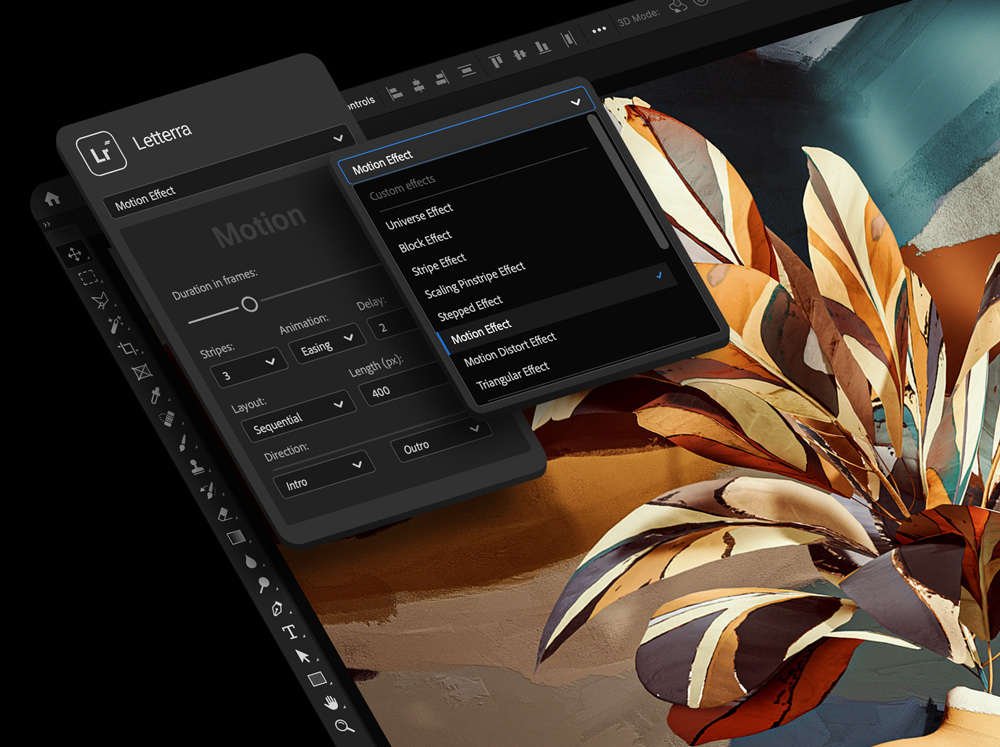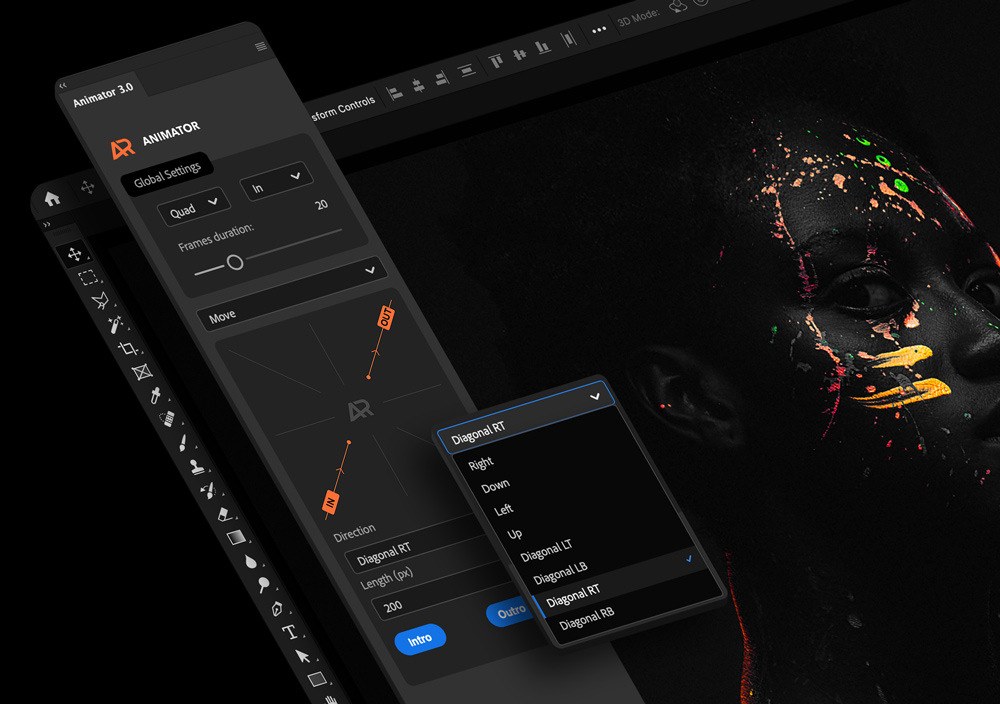 Unlock the power of motion and color to create stunning, eye-catching images that surpass your customers' expectations. Our streamlined Photoshop Plugins and expert techniques help you to achieve professional-grade results in less time than you ever imagined. Be prepared to bring your creative vision to life with compelling projects that captivate your audience and leave everyone amazed. It's time to take your designs to the next level and stand out from the crowd!
Our plugins are the result of extensive testing and feedback from early adopters, so you can trust that they're tried and tested to perfection. Each extension has been crafted to provide you with the ultimate ease of use, so you can focus on creating without being held back by technical limitations. And with full support available after purchase, you can rest assured that you'll have everything you need to unleash your creativity and get the most out of our plugins. Upgrade your design game and see the difference for yourself!
Revolutionize the way you work with our extensions, designed with you, the end user, in mind. Say goodbye to tedious tasks and hello to increased productivity, as our time-saving tools help you maximize your efficiency and focus on what you do best. And with more time on your hands, you can take on more projects and increase your bottom line while expanding your client base. It's time to take your business to the next level and make your workflow work for you!
Welcome
to Mike Sreda
Official Website.
Introducing our new animation plugins for Adobe Photoshop. With Letterra, add animated effects to your text and letters, while Animator's multi purpose pack of 10 000+ presets speeds up your workflow in Photoshop. Create outstanding animation effects with little to no adjustments needed with our easy-to-use plugins. Transform your designs with high-quality effects at the click of a button. Upgrade your animation game with our top-quality Photoshop plugins.