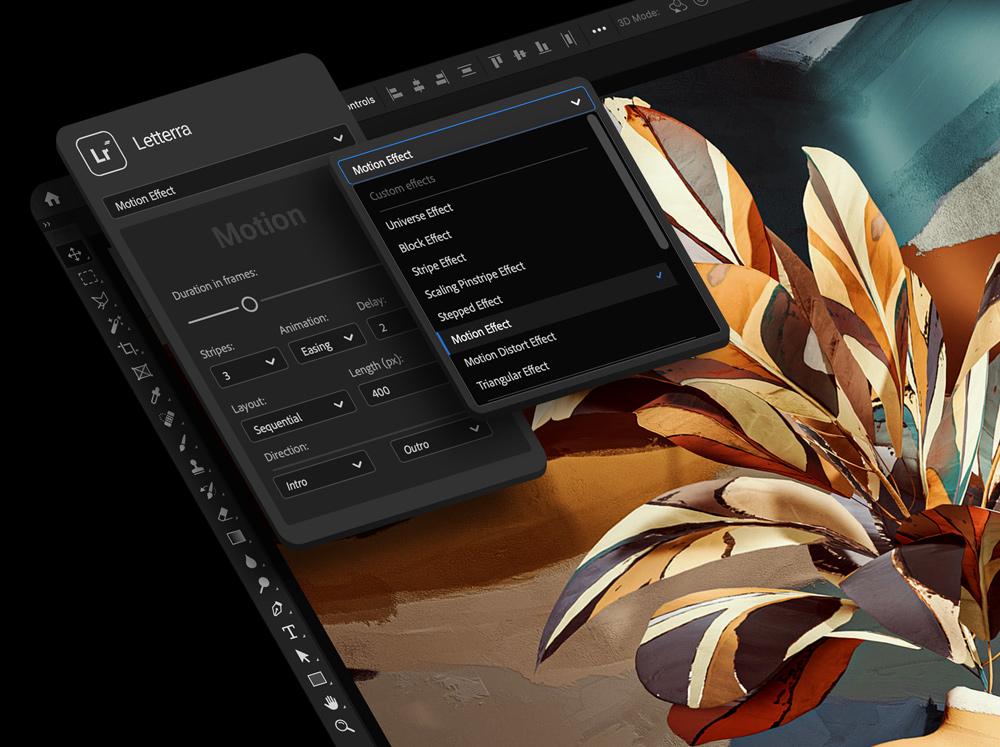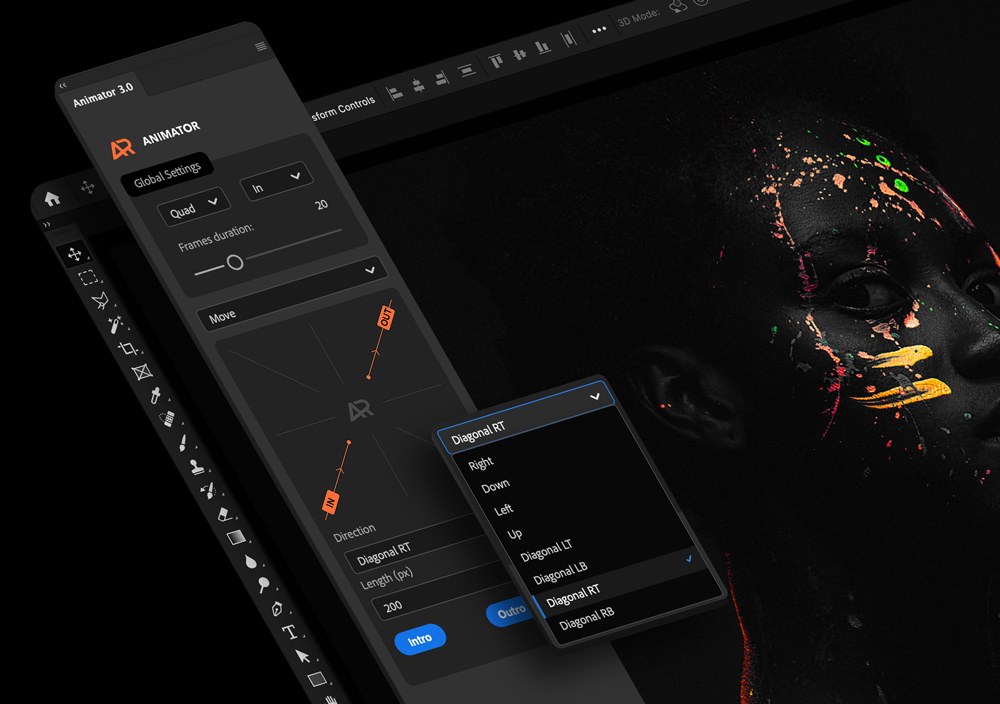 Create stunning images with motion and color, in less time than you think. Go beyond your customers expectations. Create compelling projects and prepare to leave everyone amazed.
Sharpen your photoshop skills with our extensions. As you use the tools and hone your skills, your creativity will take off. In no time your images will reach new heights.
We developed these plugins after extensive testing and feedback from early adopters of their use. You will enjoy the ease built into each extension. We also offer full support after purchase.
These extensions are designed with the end user in mind. They will save you time, which will save you money and increase your bottom line and client base.
Welcome
to Mike Sreda
Official Website.
I'm proud to present you the plugins for animation in Adobe Photoshop. Discover animated effects for letters and text with all-new Photoshop plugin Letterra. Bring animated typefaces to life.
Explore Animator Photoshop Plug-in. Professional multipurpose pack of 700+ presets that can speed up your workflow in Photoshop.
Enjoy the best plugins for animation in Photoshop.
All Photoshop Plugins have been designed to create outstanding animation effects with little to no adjustments at all, so you can enjoy high-quality effects with just the click of a button.