Frequently Asked Questions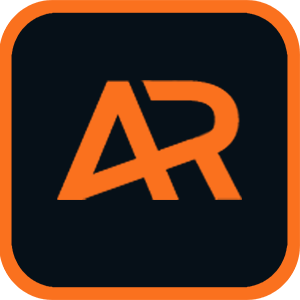 I have the error "Extension not properly signed" in Photoshop.
For MacOs:
1) Open the Terminal
2) Copy/Paste this stroke into Terminal
defaults write com.adobe.CSXS.11 PlayerDebugMode 1
3) Press ENTER
4) Restart or Launch Adobe Photoshop
5) Enjoy!
For Windows:
1) Run the REGEDIT
2) Go to:
HKEY/_CURRENT/_USER/Software/Adobe/CSXS.11
3) Then add a new PlayerDebugMode key of type String with value "1".
4) Restart or Launch Adobe Photoshop
5) Enjoy!
– com.adobe.CSXS.7 = CC2015.5 & CC2017;
– com.adobe.CSXS.8 = CC2018;
– com.adobe.CSXS.9 = CC2019;
– com.adobe.CSXS.9 = CC2020;
– com.adobe.CSXS.10 = CC2021;
– com.adobe.CSXS.11 = CC2022;
I don't see the plugin in Extension menu.
1. The new Photoshop Welcome-Screen hide all extensions. Simply open a new document and try again to open the plugin. A permanent solution is to disable the Welcome Screen in Photoshop Preferences.
2. Open the Photoshop preferences and make sure that "Load Extension Panels" is enabled.
I have done the previous steps but still don't see the plugin
Most likely, Photoshop or User does not have rights to copy folders via script, so we need to manually install the plugin.
Select the folder com.animator-pro.** from the folder you downloaded and copy to this path:
For MacOs:
(User): ∼/Library/Application Support/Adobe/CEP/extensions
If you cannot find this folder (It can be hidden):
a) Open finder, go to menu Go > Go to Folder
b) Insert '~/Library' (without commas). After go Application Support/Adobe/CEP/extensions
For WINDOWS:
(User): C:UsersAppDataRoamingAdobeCEPextensions
I don't see Animator in Plugins Panel menu.
Go to the following menu in Photoshop:
Window -> Extensions (Legacy) -> Animator
Could not place "Animator_activator.jsx" because no parser or file format can open the file.
You are trying drag&drop activator file on active document and Photoshop see it as imported object, layer, etc. but not as script.
You must close all active opened psd documents in Photoshop and after you can drag&drop again.
OR
Go to File > Scripts > Browse and open "Animator_activator.jsx" file.
Several layers appear with each step of the animation.
It's called trail effect. Before adding animation be sure that your layer have 5 sec of duration and set in 0 frame position on the timeline. After add the animation.
I see the plugin, but it doesn't work correctly.
Your layer is incorrectly configured before you want to add the animation. A layer must have default 5 sec duration and set in 0 frame on the Timeline. In all other cases, you should set the layer to 0 frame and make sure that the layer has 5 seconds duration.
I created Intro animation and when I try to create Outro, plugin created only 1 frame and stop.
To create any animation, you must select the base layer for which you want to create an animation. You can't make an Intro from the Outro and vice versa. 
Didn't find the answer?
If you still can't find the answer you're after in our FAQ, you can contact us.